1868 - A New Dublin Landmark
The Banking Hall Entrance at No. 5 College Green was established in 1813 by The Royal Irish Institution to promote arts in Ireland with regular exhibitions by the old masters. The building was demolished and designed in 1863 by William G. Murray and then rebuilt in 1868 as the headquarters of the Provincial Bank, one of all Ireland's three main banks at that time.
The grand design comprises a seven bay main building over three stories with a pompous pediment and columns, the relief sculptures depict colonialism. The architect William G. Murray died while in dispute with the bank over his fees as the cost of the building was twice the estimate!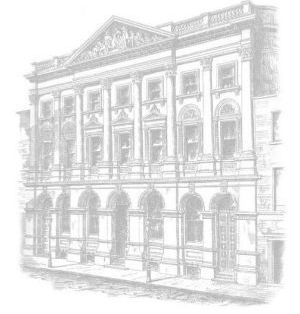 1900's - A Place in History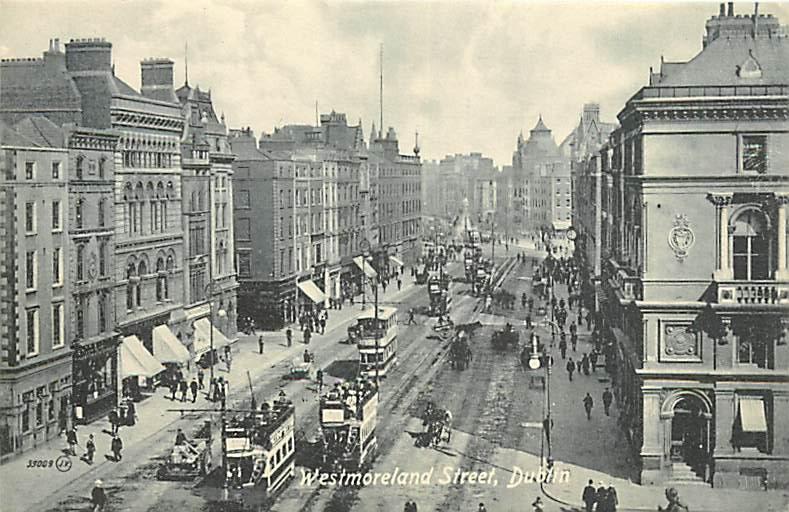 After trading successfully as a bank for a century, one which witnessed an array of tumultuous change in Dublin and society, in 1966 the Banking Hall became a branch of the then new grouping of Allied Irish Bank. While it operated as a bustling bank branch, the original encaustic tiles formed the floor and the high ceilings with elaborate plasterwork and marble columns gave positive displays of its former glory. These features ensured that bank customers knew this was no ordinary bank branch. Its location in the heart of the city centre ensured it the prime position in corporate Ireland.
Turn of the millennium - A distinct era
With the Banking Hall restored to its former glory following significant construction from 1999, the Westin Dublin was opened in September 2001 in Numbers 35-39 Westmoreland Street, in what was a sizeable building and restoration project. The original hand carvings and plasterwork were returned to their earliest condition as were he encaustic tiles with the bank logo still visible in the foyer floor of the private entrance.
Four replica crystal chandeliers were commissioned and hung from their prime positions from the 15 meters' high ceilings, with each chandelier 3 meters in height and comprising of over 8,000 pieces of Waterford Crystal. The much-admired stained glass roof was also replaced after restoration.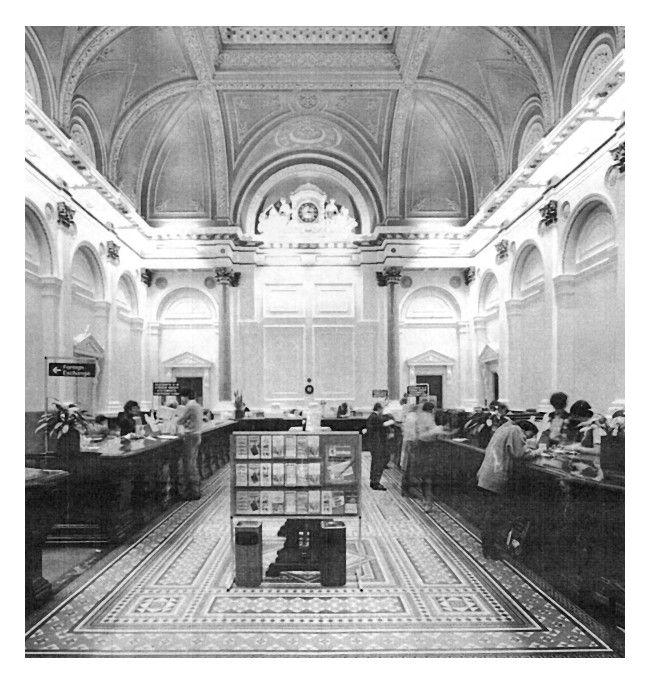 The Banking Hall
At the epicenter of Dublin City, the 5-star Westin Dublin and the Banking Hall straddle College and Westmoreland Streets and overlook legendary Trinity College Dublin. The Banking Hall, a destination venue with its own private entrance, over which the entry pediment depicts commerce as the central figure and on each side various agricultural, nautical and other commercial activities are represented, a fitting doorway for such an auspicious backdrop.
This unique space in Dublin city was originally designed to impress and it has been sensitively restored to reflect its former status. A wonderful equilibrium has been created between historic architectural glory and modern amenities so that the Banking Hall reclaims its prime position as the city's leading destination venue in the 21st century.